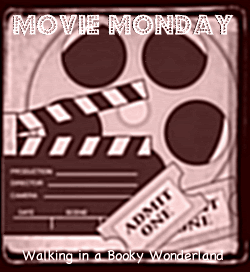 <a href="abookywonderland.blogspot.com" target="_blank"><img src="http://i1271.photobucket.com/albums/jj632/abookywonderland/MovieMondayOriginal-1.gif" border="0" alt="Movie Monday Button"></a>
Movie Monday is a meme at
A Booky Wonderland
Take the last book you've read and:
If it's been made into a movie, tell what you liked about the book compared to the movie and vice versa
If it's being made into a movie, tell us what you expect in the picture
If you want it to be made into a movie, write what you want in that book to be in the movie.
Include both the cover of the book and the movie poster (if there is one)
Have fun with it!
So this is my third time doing this blog meme and it hasn't gotten that much buzz so far, but I like doing it. This week's book is...


I actually haven't seen the movie, Dear John, but I really wanted to, and I think that Amanda Seyfried is a really good actress. Channing Tatum is also starring in the upcoming movie, The Vow, which I also really want to see. The Vow also stars Rachel McAdams. Anyway, I really liked this book and I thought that they made a great call in producing it in a movie. I really hope that I can get it soon from my library to see.
My only worry is that a big junk of this book is flashbacks or background information, so I really hope that the movie portrays the most important stuff of it without taking away from it or horribly confusing my poor mother, who'd end up bugging me the entire movie, trying to get me to tell her what's going on. I really hope that it doesn't go down to that.
In the ending of Dear John, I think that the ending was totally wrong and I really hate it, but I don't see how they can't repeat the theme in the movie because it all basically builds up to that. And also, the caption of the movie is: "What would you do with a letter that changed everything?" So I can't see how they plan on changing it for a happy ending, but I really hope that the producers had the sense for a happy ending.
That's it for this Movie Monday!