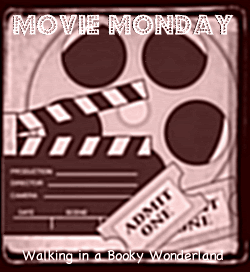 <a href="http://s1271.photobucket.com/albums/jj632/abookywonderland/?action=view&amp;current=MovieMondayOriginal-1.gif" target="_blank"><img src="http://i1271.photobucket.com/albums/jj632/abookywonderland/MovieMondayOriginal-1.gif" border="0" alt="Movie Monday Button"></a>
Movie Monday is a meme at
A Booky Wonderland
Take the last book you've read and:
If it's been made into a movie, tell what you liked about the book compared to the movie and vice versa
If it's being made into a movie, tell us what you expect in the picture
If you want it to be made into a movie, write what you want in that book to be in the movie.
Include both the cover of the book and the movie poster (if there is one)
Have fun with it!
I recently read City of Bones by Cassie Clare, and it's actually being made into a movie, and the casting's underway. I have to tell you all my dream cast instead of telling you what I expect, because I have some awesome ideas (I hope!)
Clary Fray: Emma Roberts
Jace Lightwood/Wayland/Herondale: Alex Pettyfer
Alec Lightwood: Adam Gregory
Isabelle Lightwood: Megan Fox
Clary's mom: Julia Roberts
Valentine: Daniel Craig
That's all I have so far, but tell me what you think of this and my new meme!