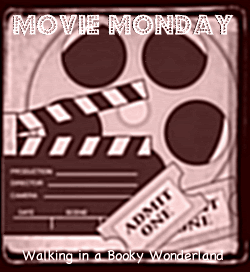 <a href="http://abookywonderland.blogspot.com/" target="_blank"><img alt="Movie Monday Button, The button for my Movie Monday events" border="0" src="http://i1271.photobucket.com/albums/jj632/abookywonderland/MovieMondayOriginal-1.gif" /></a></div
>
Oh, you're so jealous that I have a blog meme that I've been doing for a month and a half now that nobody's even batted an eyelash at. As I've said before, you're jealous at my superior blog meme. Anyway, now that we've passed the no-good, self-pity party, onward, onto the professional part of this blog post, the part that I always post no matter what. :)
Movie Monday is a weekly blog meme hosted by Taylor at
A Booky Wonderland
and it features the last book you've read and how it could either be suitable for a movie, how it compares to the movie, or what you expect in the upcoming movie.
This week's book is Before I Fall by Lauren Oliver.
What if you only had one day to live? What would you do? Who would you kiss? And how far would you go to save your own life?

Samantha Kingston has it all: looks, popularity, the perfect boyfriend. Friday, February 12, should be just another day in her charmed life. Instead, it turns out to be her last.

The catch: Samantha still wakes up the next morning. Living the last day of her life seven times during one miraculous week, she will untangle the mystery surrounding her death--and discover the true value of everything she is in danger of losing.
This book was really sad, and I hated the ending of it. I really wished that after everything that this boo went through, there would be some type of resolution that would make me happy. However, I was really satisfied with the book, and I'm aware that Lauren Oliver likes to write really sad endings to really great books and love stories.
If this was a movie, I'd really like the story to be as well played-out as the book, except for maybe the part where Sam was always like a doormat to her boyfriend, Rob. I know she's popular, but just because they were supposed to do "it" the day she died and she really didn't doesn't mean she has to go through with it because she's scared of upsetting her boyfriend.
I'll admit, the premise of the idea of living your last day before you really die and learning something worthwhile is a little cheesy, but I think that it would still make a great movie to portray, though, and I would definitely watch it. Also, I think that the ending is really great, because I think what Sam ended up doing was really noble.